Bell Pit Boss Open-Face Motorcycle Helmet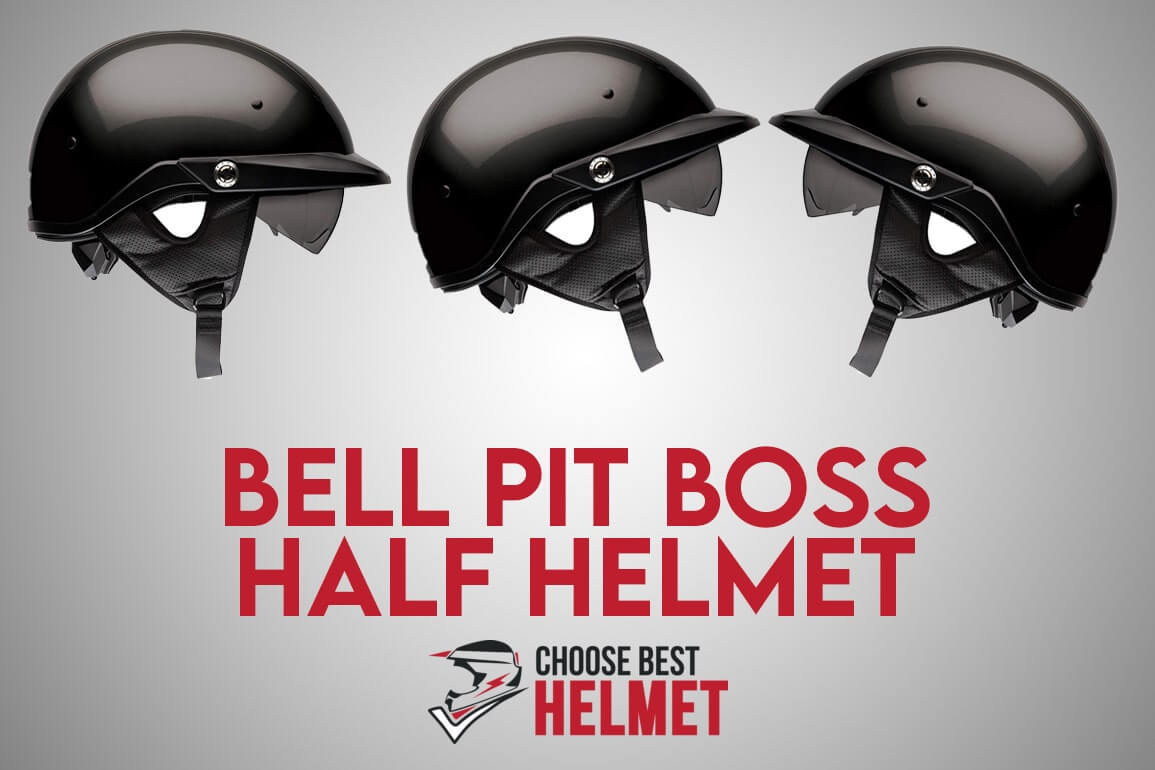 Bell Pit Boss Open-Face Helmet is a half helmet that comes with speed dial adjustment functionality. It may seem like a traditional half helmet at first glance, but actually, it is a contemporary half-helmet with a low-profile design. This model is available at the price of 150$, and the quality level makes it outperform others.
The Bell Pit Boss Open-Face Motorcycle Helmet construction is such that its weight is kept to the minimum, giving increased comfort to the biker. You can feel the difference from the very first time you give it a try. Let us see what this model of the helmet has to offer: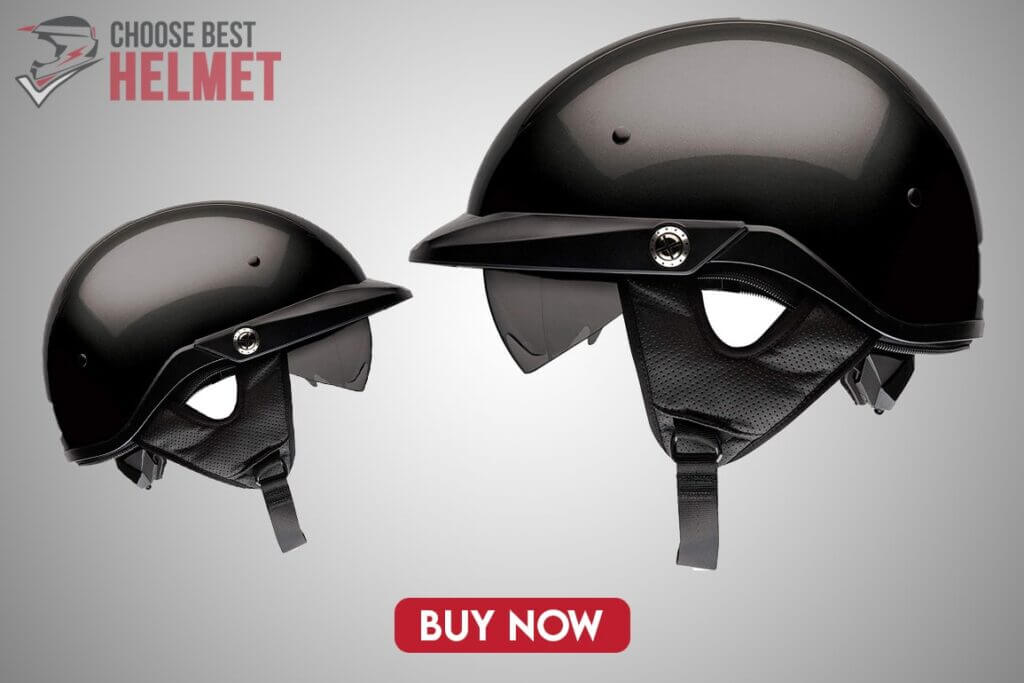 Features Of Bell Pit Boss Open-Face Helmet:
One of the biggest problems people face with the half-helmet is that it easily slips away at high speed. This helmet comes with a TriMatrix shell that is lightweight and looks hard enough to prevent injuries. The innovative speed dial system has been integrated into its construction that prevents it from getting lifted or slipped.
The open-face helmet of the Bell Pit also features an internal shield with a drop-down style capable of protecting from harmful UV rays of the sun. The cold weather protection feature also comes with this product as it has an easily removable neck curtain. Adding enhancement in the audio functionality also holds speaker pockets in its interior, making it more convenient for the biker.
Pros:
This half-helmet provides ultra-lightweight comfort to the biker due to its unique TriMatrix design and construction.
The outer shell of the helmet is super hard that makes it highly safe for the bikers as it will prevent them from getting head injuries when they meet an accident
It comes with a comfortable chin strap, not allowing it to slip off a bit even at high speed. The chin strap is also adjustable to make it fit for all.
Because of the absence of the visor, the ventilation system of this helmet is the best ventilation system one can opt for.
Cons:
There is no sound dampening feature in this half-helmet due to which, it is not a good choice for people looking for safety gear that is quiet enough to give them the best experience
There is no visor except a sun visor, no shield, and no chin bar to provide additional functionality to the helmet
Additional ventilation ports that could make the helmet more breathable are not present
Sun visor does not work well for those bikers who wear glasses while riding
Conclusion:
Bell Pit Boss Open Face Motorcycle Helmet is a well-designed helmet that provides comfort to the rider at a low price. If you like to buy a half-helmet with an open face, this model of Bell Pit can be the best available option for you. Since it is DOT certified, you need to be worried about your safety. However, certain missing features make it an average class helmet for many people.