O'Neal Sierra II – A Full-Face Helmet Full Review (2022)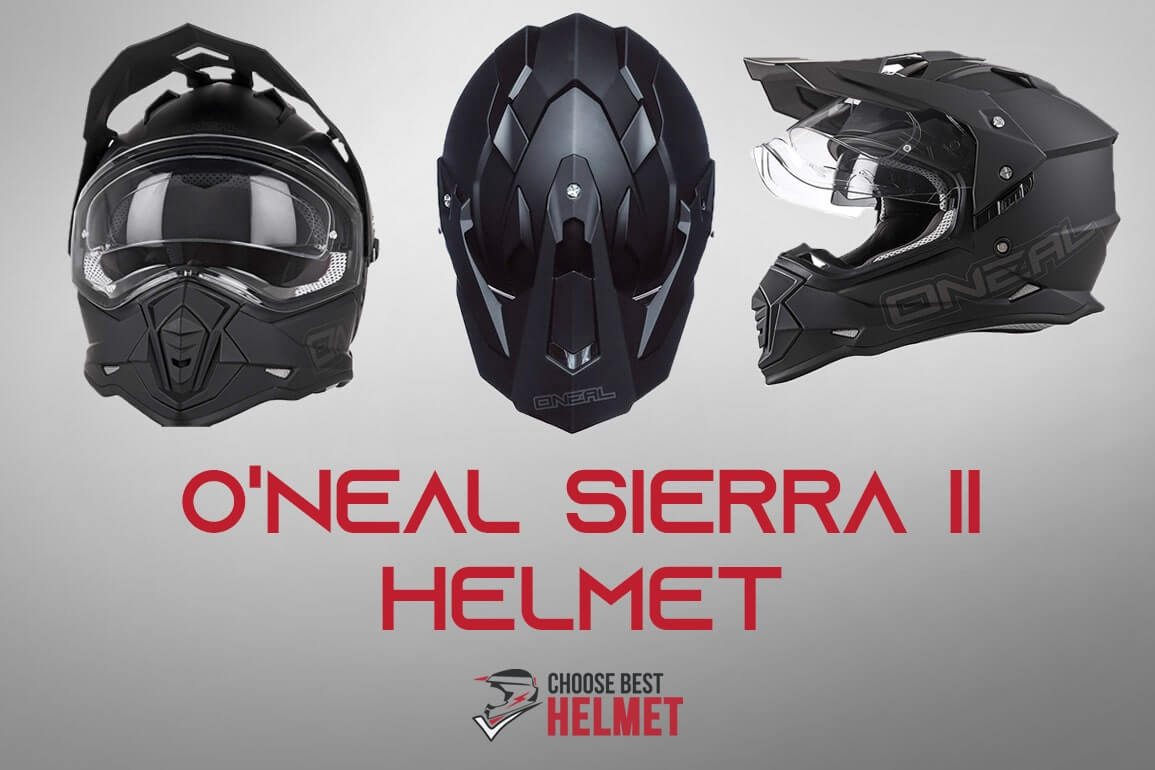 ONeal Sierra is one of those reliable brands that you can trust without a second thought. Recently, the 61-year-old helmet company launched the Sierra II, an all-in-one, fully optimized accessory. A helmet is a budget-friendly option by O'Neal, priced around just 140$.

You can check our list of  Best helmets under $300
Sierra II stands out because of the Acrylonitrile Butadiene Styrene (ABS) material as well. ABS is a polymer that can withstand all sorts of damage. Drive through highways safely. 
We were eager to test out the latest motorcycle helmet by O'Neal and it surely exceeded our expectations. Find out why. Here's a detailed breakdown of the O'Neal Sierra II: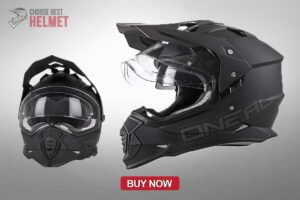 Overall Performance Of ONeal Sierra
Daily use: Sierra II by O'Neal is the go-to option for long drives and everyday use. We didn't face any issues and in fact, felt comfortable throughout all the journeys. 
The helmet's concrete-like exterior, packed with intense safety measures allows a stress-free ride for you. But if you're allergic to mesh by any chance, change the padding to a softer one, it is replaceable. 
Ventilation and visors: If you use the helmet in cold climates, there might be a problem. The tined shield lacks anti-fog technology and the ventilation isn't impressive either. Despite all the air vents, you'll still feel cold. So, use Sierra II as a summer accessory – easily removes hot air stuck in the lid. 
One of the best motorcycle helmets, it comes with over two different visors: tinted and clear. The tinted visor might not be favorable, but the clear shield is commendable. The full-face design combined with a clear, adjustable visor guarantees a smooth experience. Plus, it is sun-protective. 
Shell: the most important and noticeable part of the helmet, it has a modern-day look, giving it a premium finish. Considering the lightweight composition and elegant design, it looks great for the price. And don't worry about fitting either – Sierra II is available in all sizes (XS to XXL).
Technical Specifications
Drop-down tinted shield

combined with a

functional visor (s)

and

full windscreen

 

Available in one sleek "

black

" design 

Safety approved:

ECE 22.05

and

DOT

certified 

Versatile

. Use it on different bikes – street, adventure, and enduro

Portable

and

lightweight

(1590g)

The size ranges from

X-small

to

XX-large

 

Safe, padded chin strap with

Double-D safety lock

 
The inner padding is sweat-proof and can be removed/washed any time
Our Thoughts

 
We didn't expect Sierra II to disappoint in any aspect, after all, it is a product of O'Neal. After thoroughly going through the ins and outs of the helmet, we finally came to a conclusion. Yes, Sierra II Full-face helmet is the best in terms of design, durability, features, and affordability.
For $140, the helmet's somewhat lacking attributes can be ignored. The pros overweight the cons by a huge margin. Purchase it online right now, you won't be disappointed.